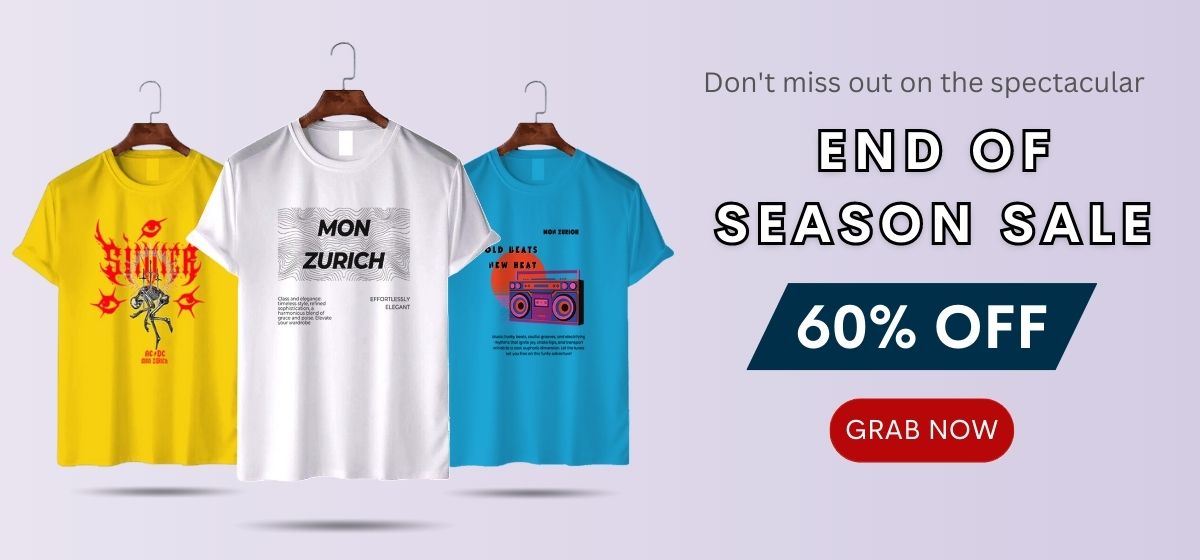 14 Top Strategies To Grow Your TikTok Account Overnight
Are you looking for ways to grow your follower's rate on TikTok? If yes then you are in the right place. In this article, I'm sharing a few tips to increase your followers rate on TikTok.
TikTok's growth is unstoppable. It keeps on growing from beginning to now. It holds over 800 million monthly active users worldwide. In fact, TikTok is one of the favorite apps for the younger generation. TikTok provides equal space for both amusement and enhancing your business. Do you know? More and more top brands and small businesses enter into this platform to grow their marketers. If you wish to step into this new platform, your first action has to grow your follower's rate, right.
So, let's get started,
1. Your Profile Must Look Friendly
Once you step into TikTok, creating an outstanding profile is very important. Being yourself is actually an awesome trick on TikTok to impress the audience. Just be clear on what you want to express among your audience. Ensure your profile looks friendly, easily approachable. To create an awesome profile, you must concentrate on every little part. Even if you can check out the influencer's profile, you can learn something from them to see what they are doing. It helps to get a better idea for your profile.
Once you create your TikTok profile, share them on multiple platforms. Moreover, it leads to encouraging your online communities to visit your TikTok account. By doing this, you can share your profile with your existing followers.
Let's see some of the hitting points to highlight your profile,
Pick Enticing Profile Picture
One of the most crucial parts of your TikTok account is your profile picture. Pick an attractive image, it's better to select the same profile picture that you have used on other media. It gives more recognition. Make sure your image is easily identifiable. If you are a business account, then your brand or company's logo will be a perfect fit.
In the description part, you can share about yourself or your business. Tell people what they can expect from your account. You can add emojis, CTA to encourage people to check your desired pages. Don't forget to include your social media links.
2. Make Your Video Short & Sweet
TikTok has recently changed the time limits of videos. Now you can create videos up to 15 seconds to 60 seconds. But the average video's recommendation time is about 8 to 15 seconds. This is because most people like to watch short videos. On the other hand, the average attention lifetime of an audience is very low. When you publish long videos, people will easily skip or ignore your entries. You may lose your potential followers.
If your video is short, more people will watch your video completely without skipping in the middle. When your videos have more watch times, it's a good sign. The TikTok algorithm will note it. It helps to push out your videos in front of many audiences.
So, try to make your video short and sweet. Your content must deliver your point or message.
3. Keep Your Eyes On Popular Songs Or Dialogue
Every week, you will see one of the songs or dialogue that will be famous or popular on TikTok. Your job is to figure out such music, dialogue and start doing videos on it. It helps to get maximum engagement for your videos. Also, people will recognize and enjoy it instantly.
In addition, if you select popular songs, you have more chances to get featured by TikTok. You will end up receiving lots of traffic only because of that particular song.
If you want to be unique or original, you need to adapt yourself to everything. Don't hesitate to do any kind of content. I'm talking about participating in viral challenges. Once you spot viral challenges, create your videos with your own styles. Of course, everyone will recreate that specific video. To stand out from the crowd, you need to approach those challenges with your own ideas with certain twists and turns.
Trust me; it will give more exposure. On top of that, your video will appear on the "for you" page.
Equally, you get a more new audience for your videos. Sure they will follow your account.
4. Popular Hashtags Are Must
Hashtags are actually game-changers on social media. If you are more familiar with trending and popular hashtags, you will know which hashtags will work for your TikTok videos. It is not difficult to find popular hashtags, just go to the search bar and see what comes up. Like Instagram, TikTok will show how popular it is. From that, you can judge whether to use it or not.
If you put trending hashtags, especially those that are too familiar with your audience, it will bring more engagement. Additionally, your videos will get featured on the page of popular hashtags.
Using them ensures it is related to your content, and adding specific hashtags is essential. It helps your audience to discover your content quickly.
5. Do You Know Your Target Audience
Do you invest your time in figuring out your target audience? If not, you have missed a huge chance to grow your follower's rate. But it's okay, no worries. Depending on your account and the content you publish, you have to choose your target audience. You can select them with the help of their demographics. Once you fix them, follow them, interact with them.
Just discover people who are interested in your industries, content. To spot them, you can follow popular TikTokers, influencers, and top industry persons under your field. Sure, people who follow their accounts may also be interested in your account. To get their attention, talk or comment on with popular's creator content.
6. Let Be Super Active
On TikTok, volume is the key to success. Being consistent will lead to holding your audience's attention. Remember, your day will not end up without posting single videos on TikTok. This is because it's the foremost step to grow your followers. You need to maintain a certain theme or background throughout all your videos. Make sure you have an engaging and variety of content for your audience. It helps to keep them within your profile.
When talking about consistency, posting time also has a huge part. You must know when to post your videos. It's always recommended to post at peak time. That is your audience's active time so that you can cover most of your audience.
7. Interact With Your Audience
As like other social media platforms, TikTok provides you many great features, one of them is a live option. Yeah, you can go live on this platform. It is one of the excellent ways to interact with your audience. During live sessions either, you can ask or let your audience ask questions. It helps to connect more with them and can know them in a better way.
If your goal is to increase followers for your account, you can buy TikTok views for your videos. It will help you to turn your viewers into long term subscribers and followers.Moreover, you need to interact with your audience regularly and reply promptly to their comments and questions. Keeping this as a continuous practice helps grow TikTok followers to promote videos even quicker
8. Create Your Own Challenges
Suppose you feel that current challenges on TikTok will not fit or relate to your niche. In that case, you can move one step forward to come up with your own challenges. While framing challenges, it must directly relate to your audience and be easily delivered to them. Don't hesitate to come out of your comfort zone.
Remember, it must be funny. Encourage others to get involved in it. At first, you may think it is risky, but soon you will understand how to do it. If you want to create your own identity, authority, then it's the best way. It helps to increase your follower's rate and credibility to your account.
9. Check For You Page
If your goal is to grow your TikTok follower's rate, keep your finger on the pulse of trends. And get updated with all TikTok trends. Regularly check the "for you" page to see what's happening around the page. At least once a day, so that you can go with the trend soon. Just spending 2 minutes may give you better results for your objectives.
10. Connect With Popular TikTok Creators
It is another essential method to grow your TikTok account. All you need to do is connect with a popular Tiktoker's profile. It helps to attract and attach to your niche just by interacting within that community. The only way you will be seen in the comment section. Hence, you need to post your comment below popular creators' videos.
Just like that, don't follow all famous accounts. Spend time figuring out an outing account that is similar to your industry or field. This is because, probably, their followers might be your target audience. So, following their account will help you to reach out to your target audience easily.
11. Be Real & Original
In this current world, all are trying to follow or copy others' personalities. So, try to be real and original utmost. To be frank, it's a challenging thing, particularly when you are making an effort to keep yourself updated with the latest trend. This will also be applicable when you are creating your own TikTok challenge. If your content creation is original and real, more probably, you can generate a lot of authority in a short time. Don't hide your feelings behind your videos. Expose your thoughts through your content. Avoid hesitating your feelings among your audience.
Being yourself is the key to providing original and natural content. Moreover, people on TikTok want to see your real face, character, and personality behind your videos. When people like your content style and approaches, they'll get your profile regularly.
12. Upload User-Generated Content
User-generated content is one of the excellent forms of content to give organic reach to your TikTok account. When you are bored or don't have much time to create videos, you can consider posting UGC. Also, your audience will be happy when you post their content on your account. Moreover, there is no copyright issue since their username and handle will display on the videos. This is an effective way to make your feed filled without spending time on the content.
13. Publish More Videos
Maintaining consistency is the important aspect of your TikTok growth. You might feel you are not getting anything initially, but being consistent will help take your account to the next level.
Posting frequently will make people around your profile interested. It is best to post at least one video per day. And ensure, all your videos have the same theme, background. As well as, you can post engaging content, avoid posting videos for the sake of consistency.
Along with frequency, you need to pay attention to time, it's crucial to post at the right time to get maximum engagement and exposure.
14. Create With Engaging Start
Do you know? Your thumbnail is the first thing people will get noticed when people are scrolling your content. If your thumbnails are more appealing, more people will click on your content. As well as, you need to create your video with engaging starts. This is because people will spend only 3 to 4 seconds deciding whether your content is worth it or not.
In order to provoke your audience to click your video and watch it completely, put an attractive thumbnail with engaging stars.
Wrapping It Up
Placing a good CTA is a great way to stay connected with your audience and engage with them. It can be anything. You can even ask them to follow your account. For CTA, use appealing and catchy words like "see for more videos," "for more updates." It makes you watch all your content.
Once you publish on TikTok, don't forget about other media. It will give more exposure to your videos.
Well, I hope you enjoyed this article. TikTok is one of the most celebrated social media platforms. Growing your followers is actually not a big deal, but maintaining them matters. Engage and interact with them frequently, listen to their words and construct content according to their preference. Don't forget to follow these strategies to grow your TikTok account organically.
Sure, these strategies will help you to maximize your TikTok followers.
{{post.actCounts.r_count}}
Reaction
Reactions
{{post.actCounts.c_count}}
Comment
Comments
{{post.actCounts.s_count}}
Share
Shares
Delivery Report
{{rtypes[post.reaction.reaction_type].reaction_name}}
Like
{{rtype.reaction_name}}
Comment
Options