11 Do's & Don'ts for Entrepreneurs to Kick-Off their E-commerce Startups
The global pandemic COVID 19 has become a gamechanger for the retailers who always maintained a distance from the digital world. They have jumped online to secure their business future in the market, and that proved highly beneficial.
E-commerce businesses have observed a massive boom in their sales and profits. The past few months of lockdown saw unprecedented growth.
According to software development stats, 2 billion people shopped online in 2020. During the same year, the e-retail industry has made a revenue of 4.28 trillion U.S. dollars worldwide.
You can see how much customers are obsessed with online shopping. It's high time to start your e-commerce business and become a part of this online business world.
But, also remember there's no proven formula for building a profitable organization. Overnight successes are impossible. There are some major do's and don'ts that you should keep in mind while starting your e-commerce business.
So start reading this blog and find out the do's and don'ts of e-commerce startups.
Do's For E-commerce Startups
#1. Keep Your Customers Updated With Your Business Status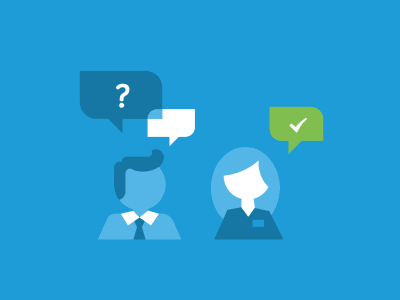 After the COVID outbreak, the government has put many restrictions worldwide. Many online businesses have reached out to their customers to know their status, whether they are safe or not in this pandemic.
The top e-commerce giants like Amazon and Flipkart were staying in touch with their customers via mail sharing covid restrictions tips, safety protocols they followed during online delivery, and more to keep them updated with their business status. In short, stay in touch with your customers always and share your business updates and status all time.
#2. Educate Customers About E-commerce
Many people prefer online shopping due to trust and quality assurance. Though online shopping is in the past few years, everyone has not adopted this norm. Here, what you should do is educate your customer about the online shipping benefits. Explain to them the perks and discounts that they can get by shopping online.
#3. Test Your Product First
Before investing your money and time, check out your product quality first. If it's good, know its current demand.
Go to acquaintances, friends, and family to try the product. Select people who are straightforward. Give away samples in exchange for completing a survey. Try to enlist as wide a selection of guinea pigs as possible.
Apple, Microsoft, Dell, Harley-Davidson, and Nike were garage operations that grew into multi-billion dollar global companies. Its founders were not necessarily geniuses. Nevertheless, they were able to show that their products worked and were in demand.
#4. Create an Effective Business Model that Generates Income
A business model is vital in every business, and investors will ask you the first time. Decide how all aspects of your business, such as marketing, finance, and technology, will be structured and managed for the best results. Of course, you can gain first market share by offering something for free. Still, you must confirm how your business will run profitably in the long run.
#5.Offer Alternatives Or Services
Being an online store owner, you should provide various services or products to attract a broader customer base.
If you have a gym, you should not just concentrate on selling gym memberships; you should also expand your services to yoga, Zumba, functional training, etc. After Covid-19, many businesses providing customers with different custom eCommerce solutions will flourish.
#6. Engage New Customers
Instead of not losing their old customers, e-commerce companies should not forget to attract new customers to their portals.
It is an opportunity to attract them to e-commerce, make the most of it. After the pandemic, social distancing will attract more consumers to buy basic things online as they will avoid going out.
#7. Make the Most of Resources
The enormous losses suffered by e-commerce businesses are a well-known fact. It is the time when you recoup the loss through optimal use of resources, reduce your expenses, and save costs in the slightest amount of money.
Use sources wisely, satisfying your former customers with even less profit. Keep in mind that the business must cultivate the habit of spending online on its customers.
#8. Check Your Language
Language control is always an essential item on a "TO DO" list, but these days it has become even more necessary when it comes to customers.
Customers will be anxious and nervous; after the pandemic, use dry humor to please customers (depending on your brand), it can cause a repulsive reaction. The point in eCommerce is that you have to be careful, so marketing, graphics, and more should be appropriate for the current times.
#9. Take Advantage of Time-Saving Technology
Running a business is much easier with applications and software systems like Vend, Trello, and G Suite. These are just some of the details that can get you off your hands:
• Choose the ideal time for your business launch
• Business email setup
• Project organization
• Transaction management
• Inventory management
• Create rewards programs
• Help enforce the Minimum Advertised Price policy
A MAP policy is a set minimum price at which authorized sellers can advertise their products. It is created to safeguard your brand.
Enforcing your MAP policy will keep your prices consistent and help you control margins. You will also prevent dishonest sellers from making your product look bad by pricing it too low.
Sellers who do not comply with their MAP policy should be cut off or at the very least warned. Several subscription-based services, such as TradeVitality and PriceManager, can help you monitor MAP policy violations. In addition, relying on technology aids will free up time and workforce for marketing and tracking results.
#10. Create a World-Class Website
According to GoDaddy, today 50% of all small businesses in the US are not online yet. Given that customers have become more tech-savvy than ever. A professional website will give you a head start. It will, that is, if your content is up to the task. The content must be attractive, beneficial, and somewhat entertaining. Would customers share your bond with friends? If not, then your content is not good enough.
Check out competitor websites. Look for information gaps, confusing graphics, or poorly written content. Then improve your website. It is no shame to hire an expert to design your site.
Don't expect to pull visitors out of anywhere. Have a strategy for driving traffic your way. Unless you have knowledge of algorithms and SEO, you must probably hire.
#11. Go mobile
GoDaddy reports that more than half of all eCommerce traffic comes from smartphones; that's great for American business owners. Mobile saves around $ 32 billion and countless hours of work each year. However, creating a dedicated application for receiving orders and process payments is only the first step. To stay ahead in the market, you should have an innovative and robust application like your brand.
The Warby Parker app, for example, allows customers to upload their photos and try on the glasses virtually. They can even share the images on social media and get their friend's comments on them.
Don'ts Of E-commerce Startups
#1. Don't Exceed Your Budget
Wait until your business is profitable before borrowing money to expand or upgrade. You will be at much lower risk if you have proven that your business is sustainable. You will also receive a good interest rate. It's kind of like being a more desirable job candidate while still employed than after you've lost a job.
#2. Never Try To Do Everything at Once
Before experimenting with new ideas:
Troubleshoot yo1ur operation.

Focus on providing excellent service.

Know your customers to market their specific tastes and needs.
In short, don't launch your tennis line until it's the best resource on the internet for athletic shoes.
#3. Don't ignore Your Customers
Feedback is vital for creating a loyal customer base. You don't just have to respond well to comment; know their feedback regularly. It may sound like living in a world of whiners, but many people prefer to take their affairs elsewhere than make a complaint quietly.
Customers should find you quickly, so try to make it simple for customers. If you find that they are facing any problem, fix it. Also, encourage them to participate in a customer satisfaction survey, where they have to fill a form and share their customer experience. When they give feedback, take it seriously. It will help you in improving your services and increasing your customer base.
#4. Don't Be Self-Centered
Follow other companies on social media, build relationships, and know your key competitors in the market. Ask them if you can choose their brains. If you impress them and earn their trust, some may even be willing to endorse you.
Lastly, don't give up too quickly. Sheer luck sometimes influences success, but mostly it is the result of hard work and perseverance.
If all of your customers agree that you have a quality product or service to offer, wait a little longer for the word to get out. You can be just one day away from becoming the next top e-commerce giant.
Conclusion
So, that's all it's with the Dos and Don'ts of e-commerce startups. All these are the major pointers that can guarantee your business's success in the market. If you are a startup then make a checklist of these points, your business will thank you later.
For better guidance, you can also hire the top eCommerce development company in India. They will help you out well.
Good Luck!!
{{post.actCounts.r_count}}
Reaction
Reactions
{{post.actCounts.c_count}}
Comment
Comments
{{post.actCounts.s_count}}
Share
Shares
Delivery Report
{{rtypes[post.reaction.reaction_type].reaction_name}}
Like
{{rtype.reaction_name}}
Comment
Options